2022 Volunteer of the Year: Maureen Peters
Posted: April 1, 2023
The PEI Roadrunners are pleased to announce that Maureen Peters has been named our Volunteer of the Year for 2022.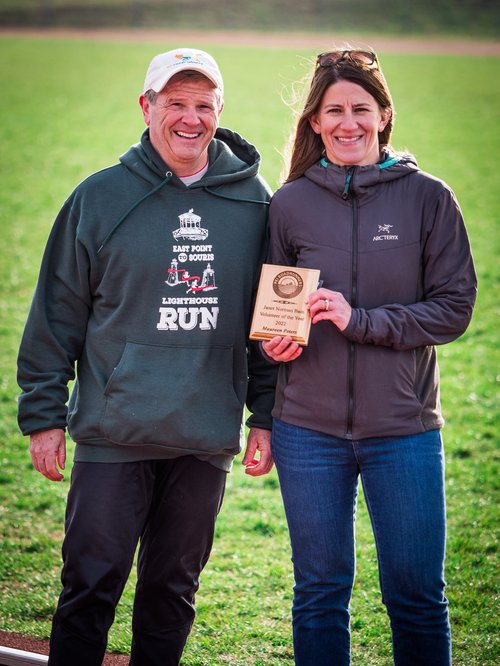 Maureen is the first recipient since we named the award in memory of our late friend, Janet Norman Bain. Maureen has been a Board member for 10 years, currently serving as the Youth Running Series(YRS) representative. Maureen and fellow running friend Kristy Newson started the Youth Running Series in 2018 and have been the lead in seeing the tremendous growth of the now Island wide 13 event initiative. From Souris to Evangeline the YRS has grown to include 320 members aged 2-12.
Maureen has consistently organized and attended the YRS events while maintaining a rigorous training schedule herself. Maureen continues to run at a high level, finishing events such as the Berlin Marathon, Chicago Marathon, New York Marathon and Boston Marathon to name a few. 
We are fortunate to have Maureen in our organization. Busy with two young children and a full-time career Maureen's commitment to the PEI Roadrunners is very much appreciated and her recognition of this award is well deserved.
There are no comments yet.
Log in to comment