2022 Junior Male Roadrunner of the Year: Campbell Brown
Posted: Feb. 17, 2023
The PEI Roadrunnners are pleased to announce that Campbell Brown is the 2022 Junior Male Roadrunner of the Year.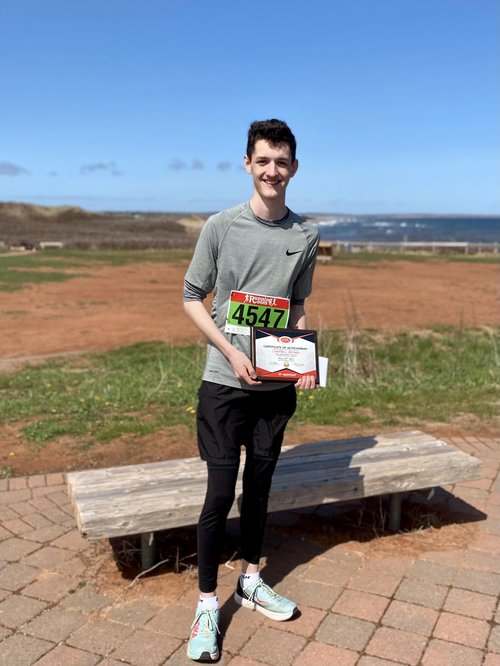 Campbell was the top Roadrunner in four events in 2022 and was third in a fifth event. Campbell was top Roadrunner in the Shipwright's Inn 5km in a time of 19:23, the Roadrunner Rally in 19:06, the 10km Goodlife Fitness 10km in an impressive 40:58 ,and the gruelling 15km Desmond Baglole in a very impressive 65:46. Anyone who has braved this course can attest that it is not for those with a weak mind or body. In what is likely the fastest course in our Points Series, Campbell breezed across the Victoria Park finish line in 18:59 in the Gold Cup Trot in downtown Charlottetown. Congratulations Campbell, enjoy the many years of running in your future!
There are no comments yet.
Log in to comment