2022 Inspirational Runner of the Year: Shanice MacDonald
Posted: March 10, 2023
The PEI Roadrunners are pleased to announce Shanice MacDonald as our 2022 Inspirational Runner of the Year.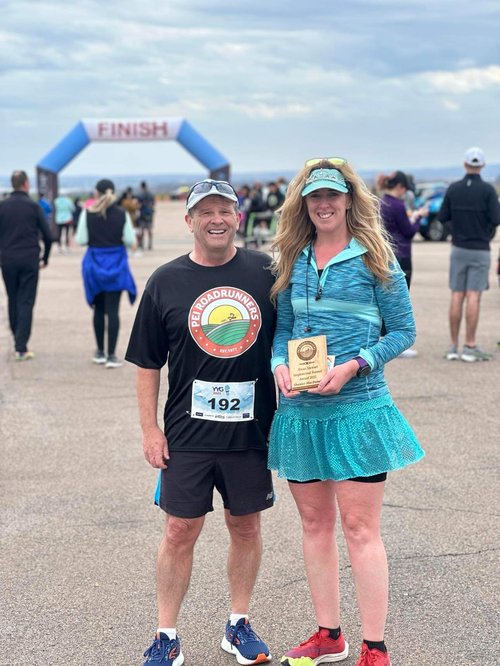 During the summer of 2022, Shanice was the victim of a serious dog attack while running, leaving large bite marks on various parts of her body. This has made running alone while outside terrifying for her, but she hasn't let it ruin her passion for running.
In fact, at the 2022 PEI Half Marathon, Shanice finished in under 2 hours after years of hard work striving for this goal. Along with this huge accomplishment, Shanice had other personal bests, including the Desmond Baglole, Evermore and Dunk River runs. She had an impressive year of running, finishing first in her age group for the 2022 PEI Roadrunners Points Series, and second female overall. Shanice placed top 5 in 11 out of 13 races she completed.
Shanice is a mother of two, a wife and a business owner. She often works 12 hour days, yet finds time to get her daily run in, even if it means hopping on the treadmill at 10pm.
Shanice has overcome many obstacles over the past year, and she continues to run with a smile on her face and plenty of color and sparkle on her clothes. Shanice has quietly dedicated many hours over the years to staying fit while not always in great health.
Shanice is an inspiration to all, and we look forward to seeing her crush her PB's in 2023!
There are no comments yet.
Log in to comment